A turning point, big change, high ground, restore pedder. History records art and artists at the forefront of discussions of social, political, and ecological issues.
'…art can engage with the world to change the world'.
About the project
The summer of 2021–22 marks 50 years since Lake Pedder was flooded by a Hydro-Electric Power Scheme. This jewel of the Tasmanian Wilderness World Heritage Area, with its iconic wide, pink quartzite beach was swallowed up when 242 square kilometres of Tasmania's wilderness drowned. The art and imagery created at the time continues to capture our imagination.
The original lake is not forgotten. It lies quietly waiting, just 15 metres beneath the dark, dead, brooding body of water still officially gazetted as Lake Pedder.
The campaign to restore Lake Pedder is a powerful symbol of hope in increasingly troubling times.
The scientific results are in. There is absolutely no doubt that the original Lake Pedder and environs can be restored. Dam removal has been increasingly reported globally and is becoming an important approach for river management, restoration and environmental conservation.
This 50-year anniversary also coincides with the United Nations Decade on Ecosystem Restoration 2021–2030.
The UN Decade is a rallying call for the protection and revival of ecosystems all around the world, for the benefit of people and nature. It aims to halt the degradation of ecosystems and restore them to achieve global goals to end poverty, combat climate change and prevent mass extinction.
Restoring Pedder is the perfect Australian flagship project for this UN decade.
Exhibition
water[shed] is an exhibition conceived by OUTSIDE THE BOX / Earth Arts Rights and presented in collaboration with Bett Gallery to support the Restore Pedder campaign.
We are staging this exhibition at the Bett Gallery over three weeks from 5–27 August 2022 to coincide with the last winter in 1972 as the dam waters were rising and Lake Pedder finally went under.
50 national and international artists (one for each year since Lake Pedder was lost) have accepted our invitation to make work that explores the notions of watershed, ecosystem restoration, re-wilding, loss, grief, hope and of course to celebrate the original Lake Pedder.
Products
OUTSIDE THE BOX / Earth Arts Rights has designed and published a major book, a set of 25 postcards, a boxed set of 12 cards and envelopes (both featuring the work of selected artists from the water[shed] exhibition) and a jigsaw puzzle. You can buy these products now!
Proceeds from sales of these products will support the Restore Pedder campaign.
Preview Videos
Guerrilla Girls Billboards
water[shed] at the Bett Gallery in Hobart was due to open on . Unfortunately the COVID Omicron wave put the kibosh on that!
We have rescheduled the dates to –. It hasn't stopped us giving Hobart a special preview of what to expect from the 50 artists participating in water[shed].
Our New York artists — The Guerrilla Girls — are out and about town 'making trouble' on billboards in Murray Street Hobart CBD and Elizabeth Street, North Hobart.
Geoff Parr AV
With the help of artist Pat Brassington, we have unearthed the late Geoff Parr's image archive from 1972–73 that records Lake Pedder before and during the inundation. A major audio-visual production of over 100 of Geoff's images will feature as part of the exhibition. Watch a preview of a small selection of Geoff's spectacular archive to get a sense of what will be unveiled in full at the exhibition in August 2022.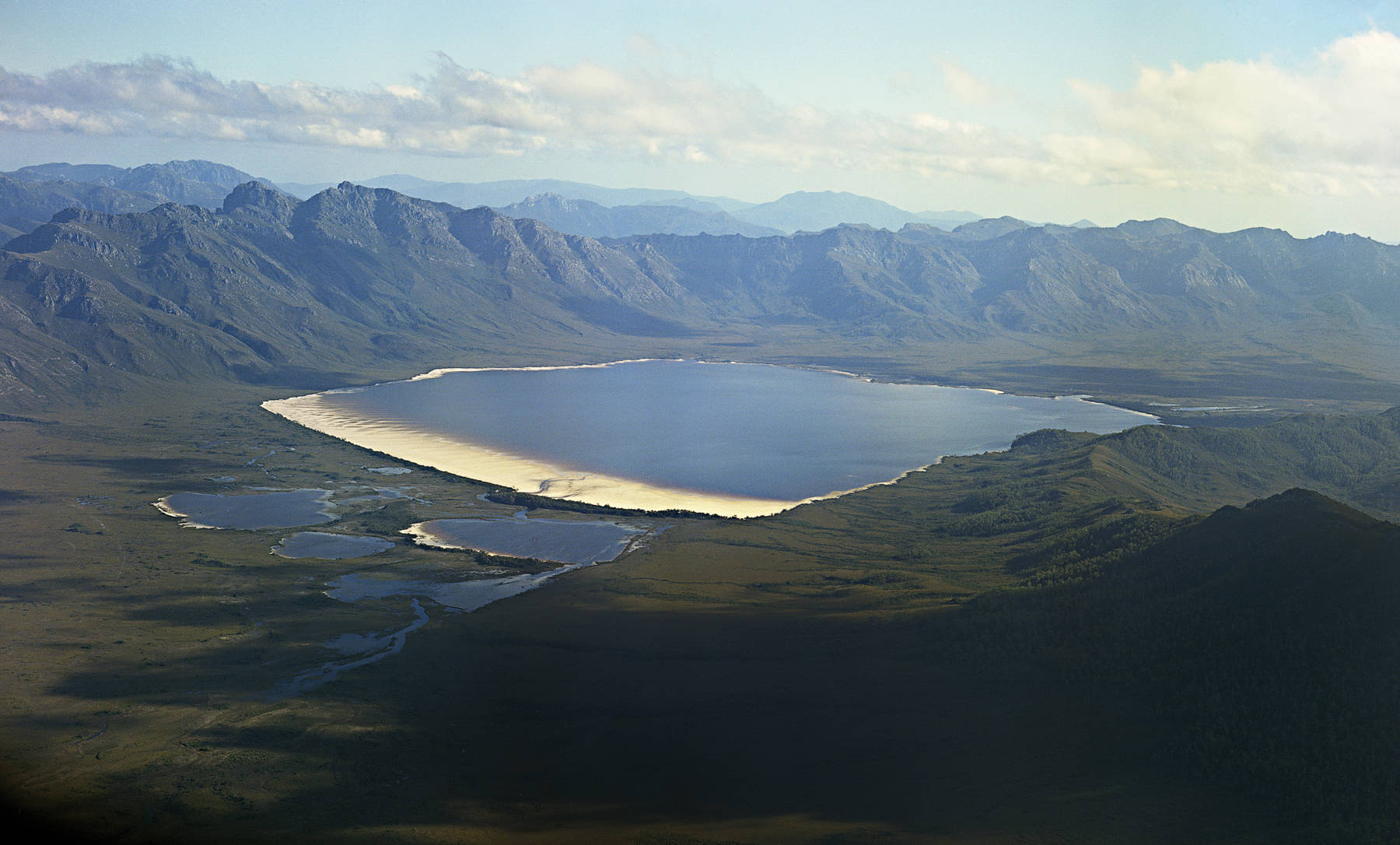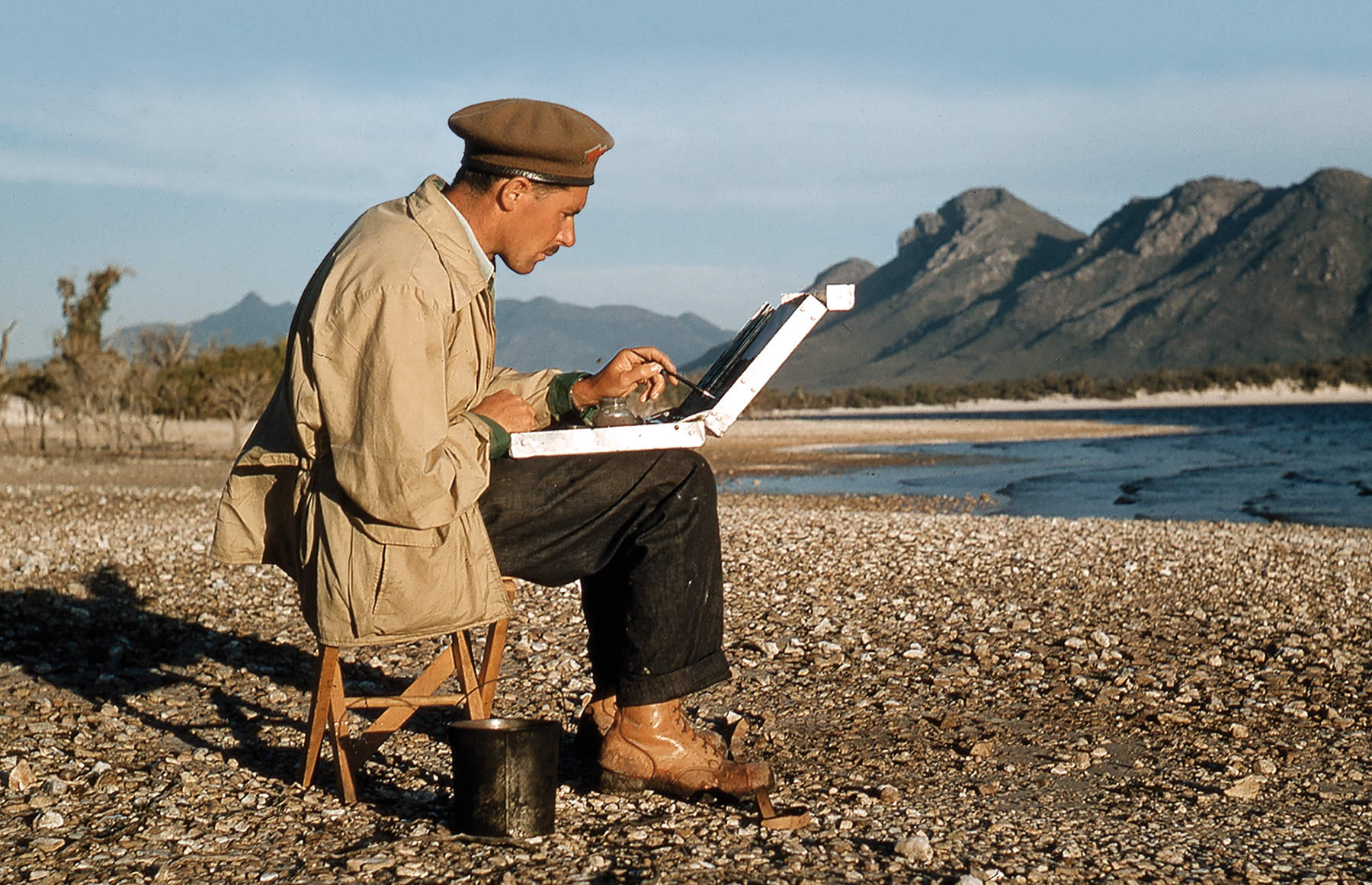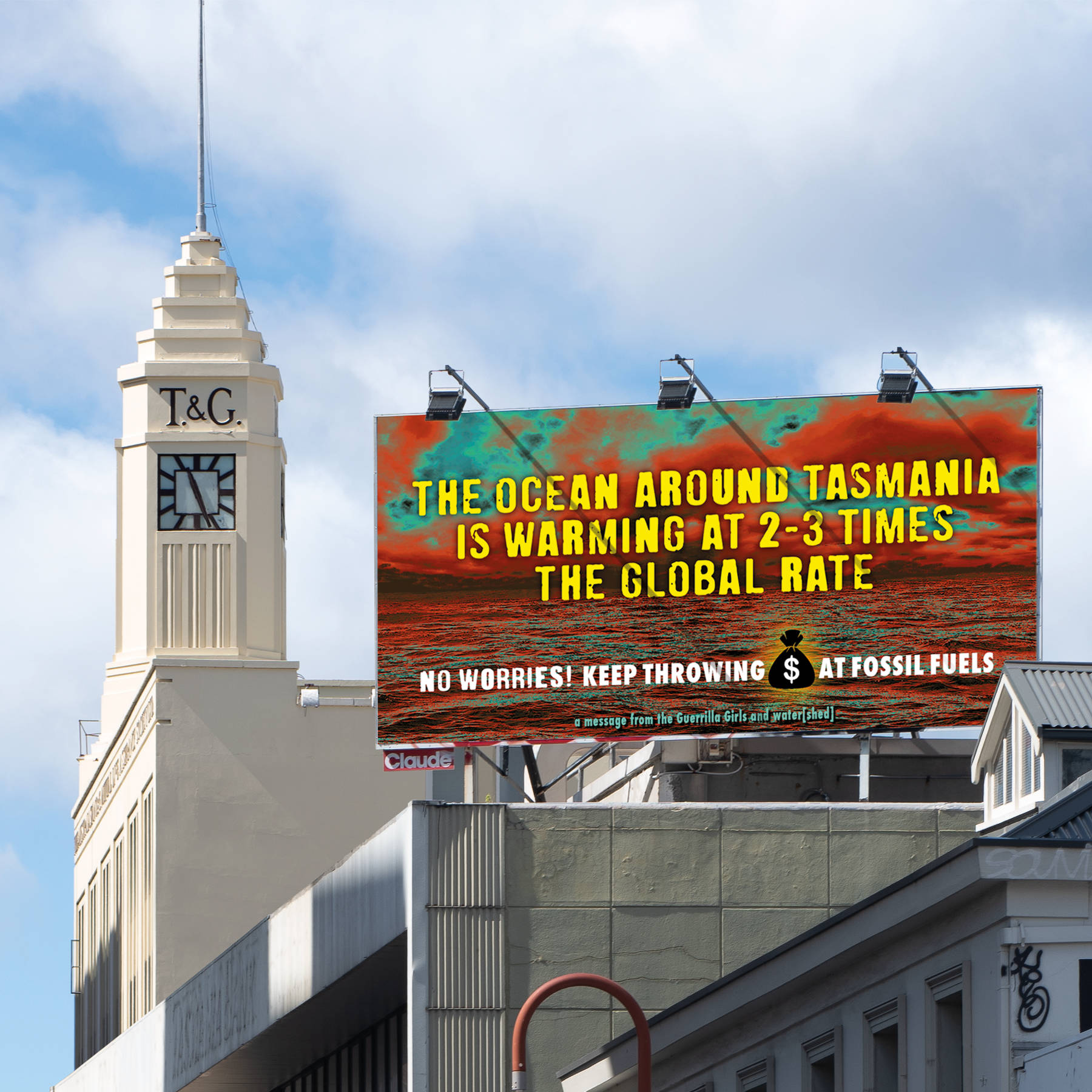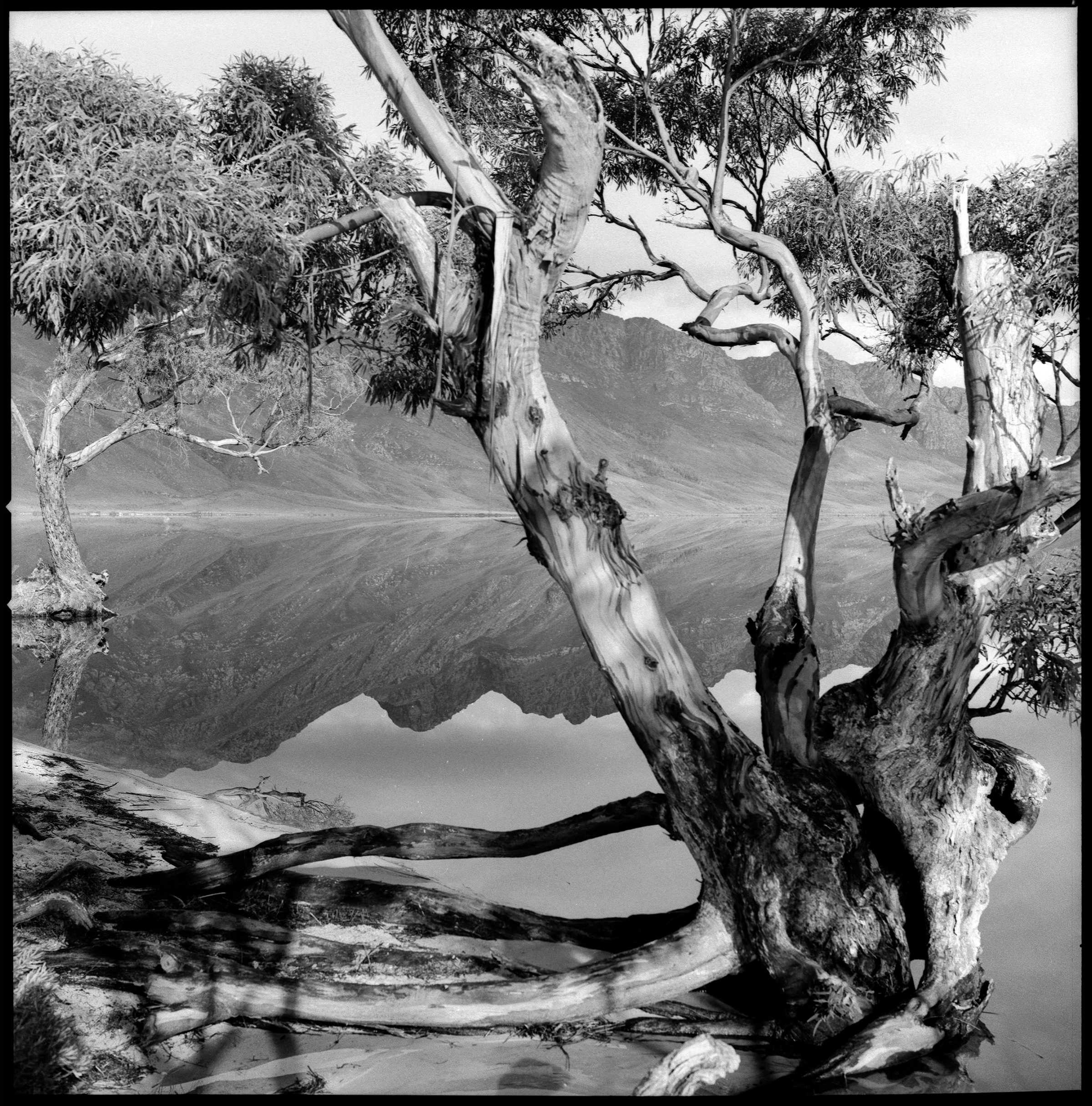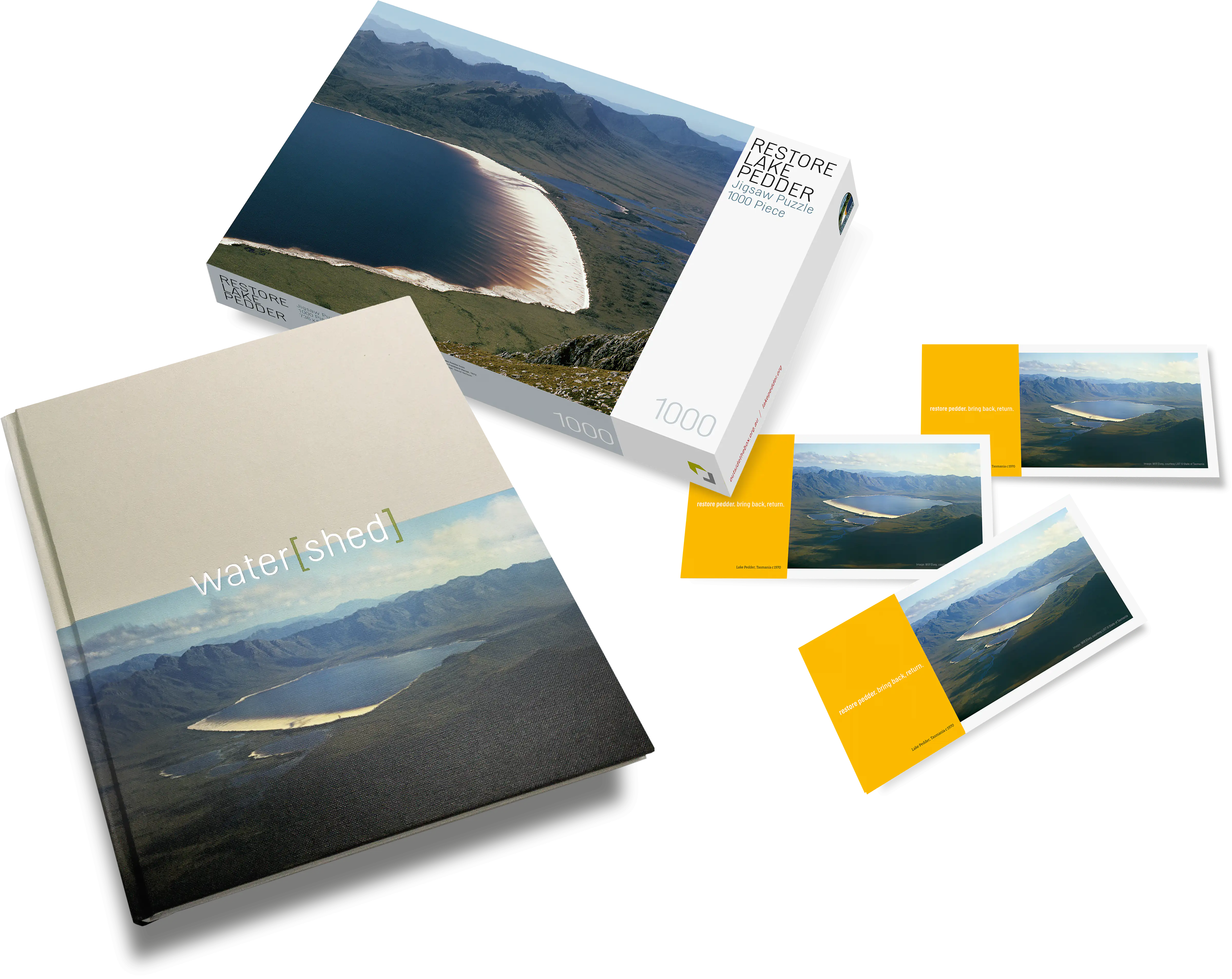 Images: Lake Pedder, Wilf Elvey (Image from the LIST © State of Tasmania) / Max Angus at work on the beach at Lake Pedder, Patricia Giles / Black and white images, Geoff Parr