Uninnocent Landscapes
Ian Terry
Without invasion, colonisation and the near destruction of lutruwita's First People, without Robinson's 'Friendly Mission', I would not have had the opportunity to feel so much at home on this island. This is a reality that, as much as we might try to ignore it, non-Indigenous Tasmanians cannot escape. How do we come to terms with our privilege and its Janus face, the violent and continuing dispossession of palawa/pakana?
About the project
UNINNOCENT LANDSCAPES – Following George Augustus Robinson's Big River Mission by Ian Terry is the result of two years spent combining landscape photography and historical enquiry seeking answers to the myriad questions Ian found himself asking while he traced the path of George Augustus Robinson on his now infamous Big River Mission in 1831. Questions such as: What memories do the landscapes of lutruwita/Tasmania hold? What stories are embedded in the rocks, the trees and grasses, the waters of rivers and lagoons? What could the landscape tell us about invasion, colonisation and the destruction of First People's life and culture? What could it tell us about our own lives here on this island?
IAN TERRY grew up in Queensland and Sydney, and relocated to lutruwita in 1984 and immediately felt at home on this beautiful island. He has worked as a bushwalking, cycling and rafting guide, national park ranger, freelance historian and heritage consultant, and most recently curator of history at the Tasmanian Museum and Art Gallery. Ian lives in nipaluna.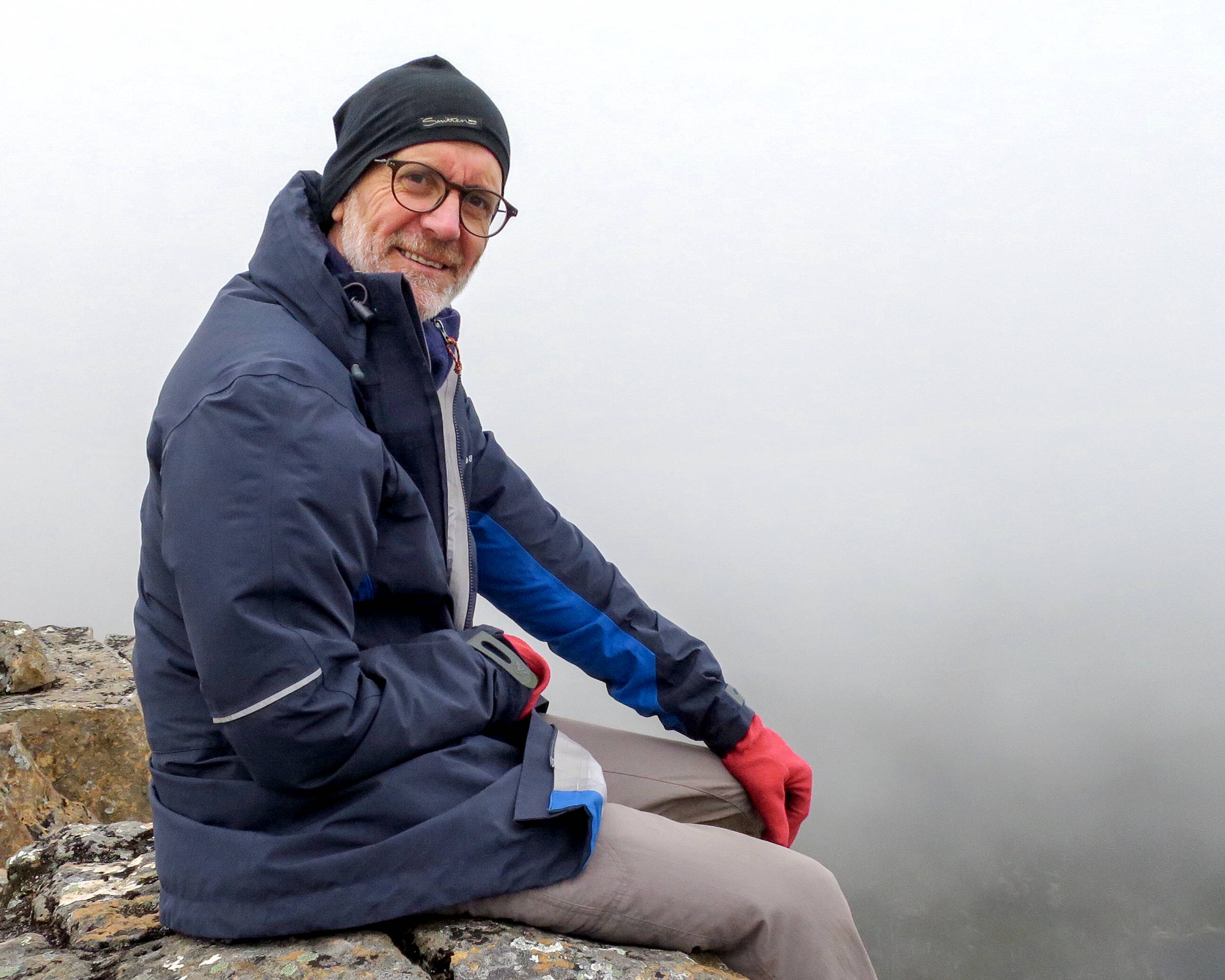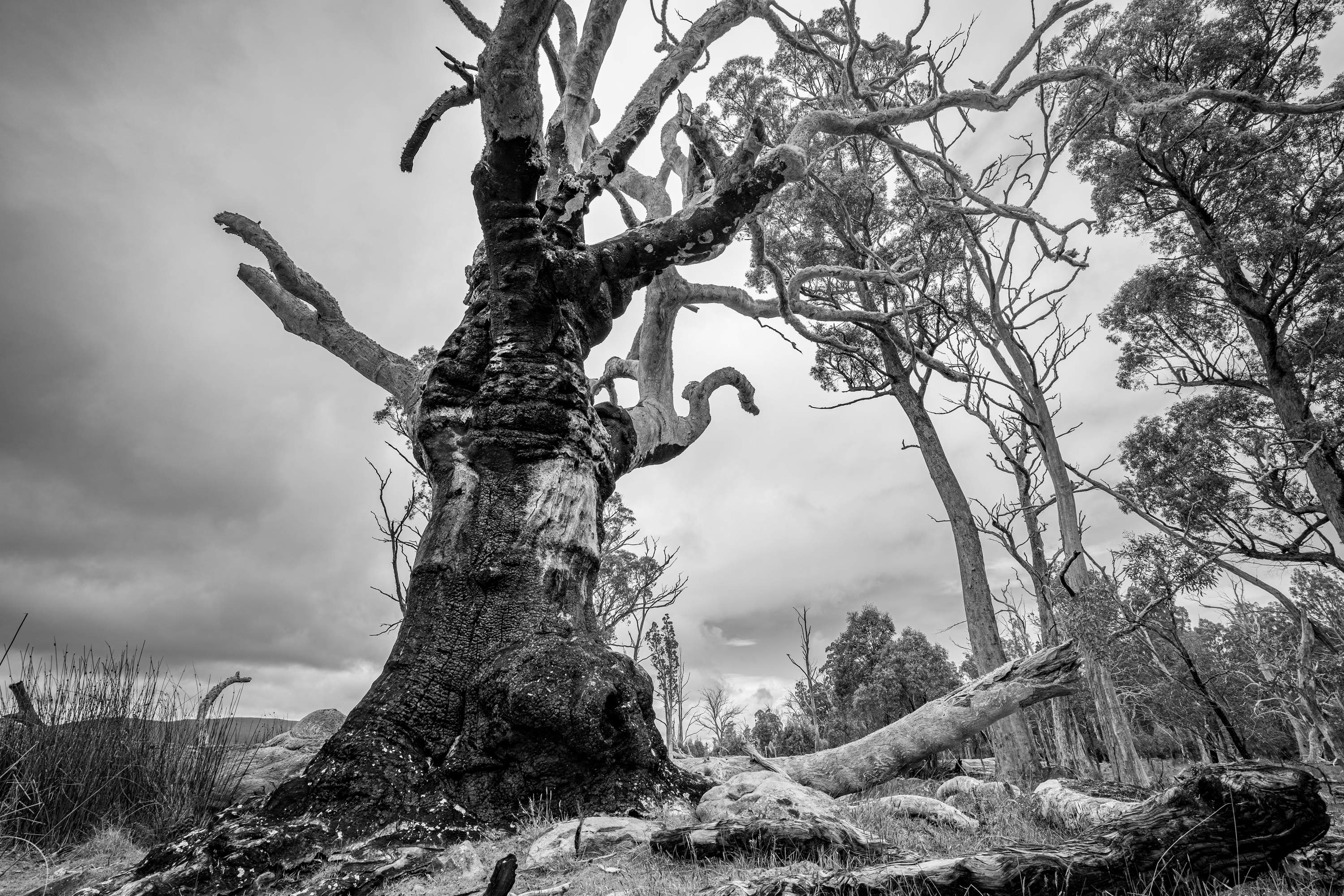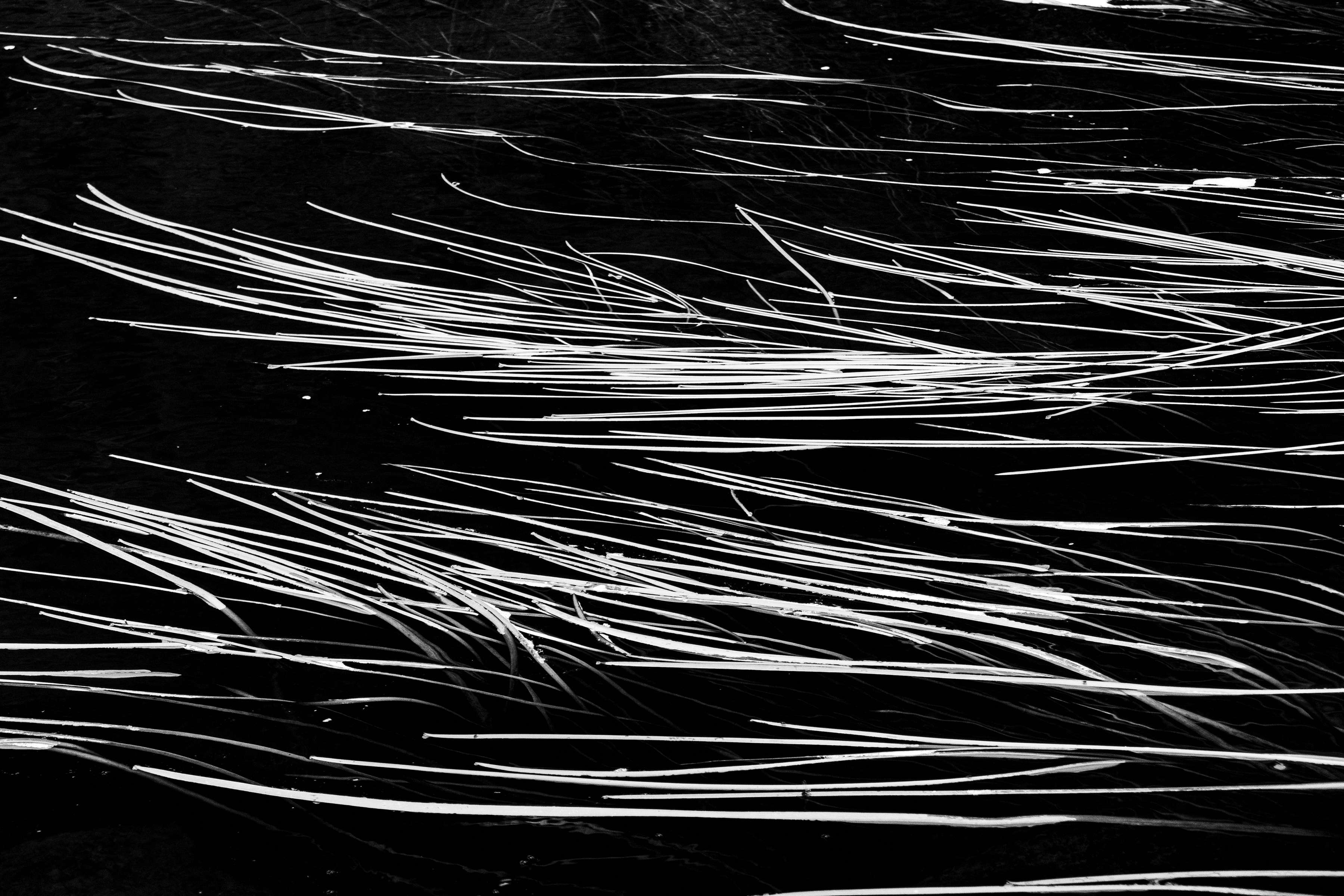 Publication
UNINNOCENT LANDSCAPES – Following George Augustus Robinson's Big River Mission is published and distributed by OUTSIDE THE BOX / Earth Arts Rights under our imprint An Artist's Own Book.
Together with over 50 sharply observed and carefully crafted black and white tritone images, UNINNOCENT LANDSCAPES features an introduction by well-known Tasmanian art historian, curator, essayist and commentator on identity and place Greg Lehman (a descendant of the Trawulwuy people of north-east Tasmania). Essays by Rebecca Digney (manager, Aboriginal Land Council of Tasmania), Roderic O'Connor (woolgrower and Connorville custodian), Nunami Sculthorpe-Green (activist/artist and proud palawa and Warlpiri woman) and Ian himself provide an invitation for open and honest dialogue to better understand the past and current impacts of invasion and colonisation of lutruwita in general and of George Augustus Robinson's 'Friendly Mission' in particular.
Exhibition
Ian Terry has created an exhibition of large-scale archival prints that feature in the book. The exhibition will be held in the Sidespace Gallery at Salamanca Arts Centre from 2–14 November 2023.
Tony Brown, Team Leader First Peoples Art and Culture at the Tasmanian Museum and Art Gallery will open the exhibition on Thursday 2 November and will also launch the publication.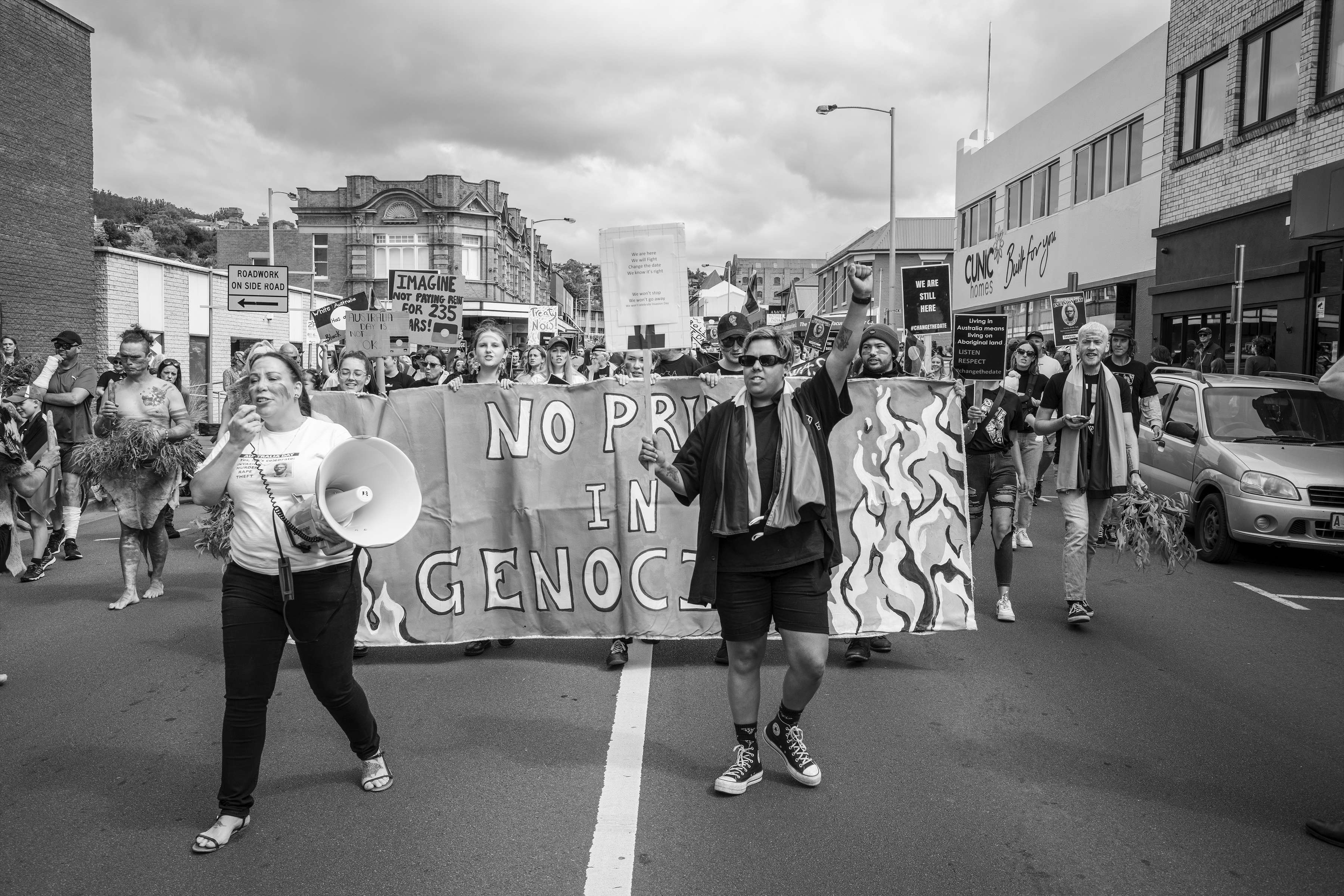 Buy
UNINNOCENT LANDSCAPES
This is a short-run, boutique publication which will sell out. To secure a copy you can now order UNINNOCENT LANDSCAPES.
Full details and specifications for the publication can be found on our shop page.
All proceeds from the book and the accompanying exhibition will be donated to the Aboriginal Land Council of Tasmania's Giving Land Back fund. Giving Land Back, or donating to the fund, is one way everyone can help, knowing that land will be owned by the whole Aboriginal Community in perpetuity. Ian and OUTSIDE THE BOX / Earth Arts Rights encourage you to check out this program or others devised and administered by First Peoples where you live and consider making your own donation to it.
You can find the Giving Land Back Program at www.givinglandback.org.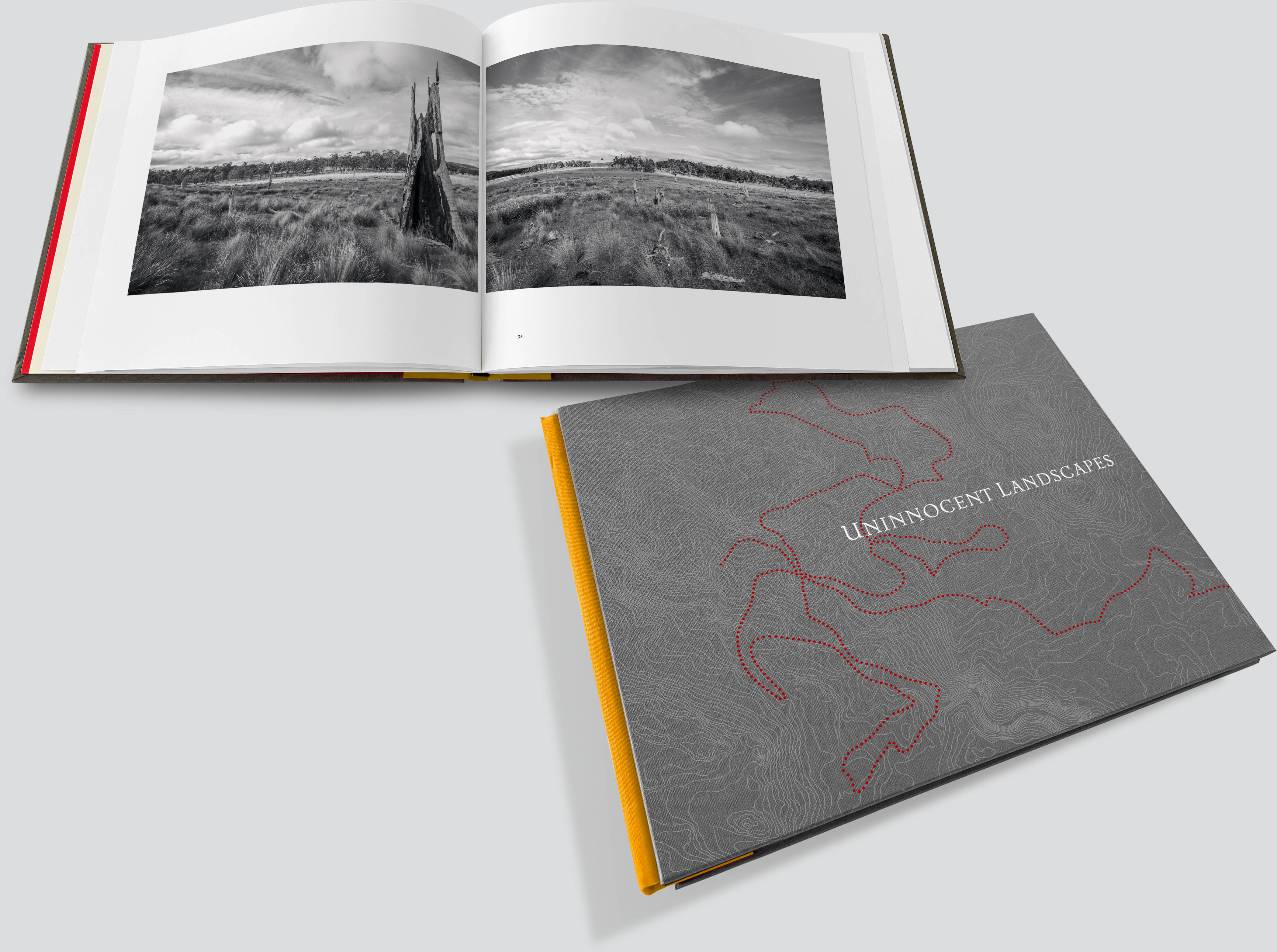 Images by Ian Terry / Portrait of Ian Terry by Erica Burgess