Rafting
A Wheelchair Won't Stop Us!
By creating artwork and story-telling, I want to shift perspectives and promote inclusion in schools and help to start conversations among students from a wide range of ages about looking at people with disability as people first: See me and not my disability!
About the project
Janelle McMillian is an artist and author who has cerebral palsy. While she describes herself as non-verbal she has a lot to say. She is feisty, determined and smart. The OUTSIDE THE BOX / Earth Arts Rights team has worked with Janelle to publish her children's book 'Rafting – A Wheelchair Won't Stop Us!'.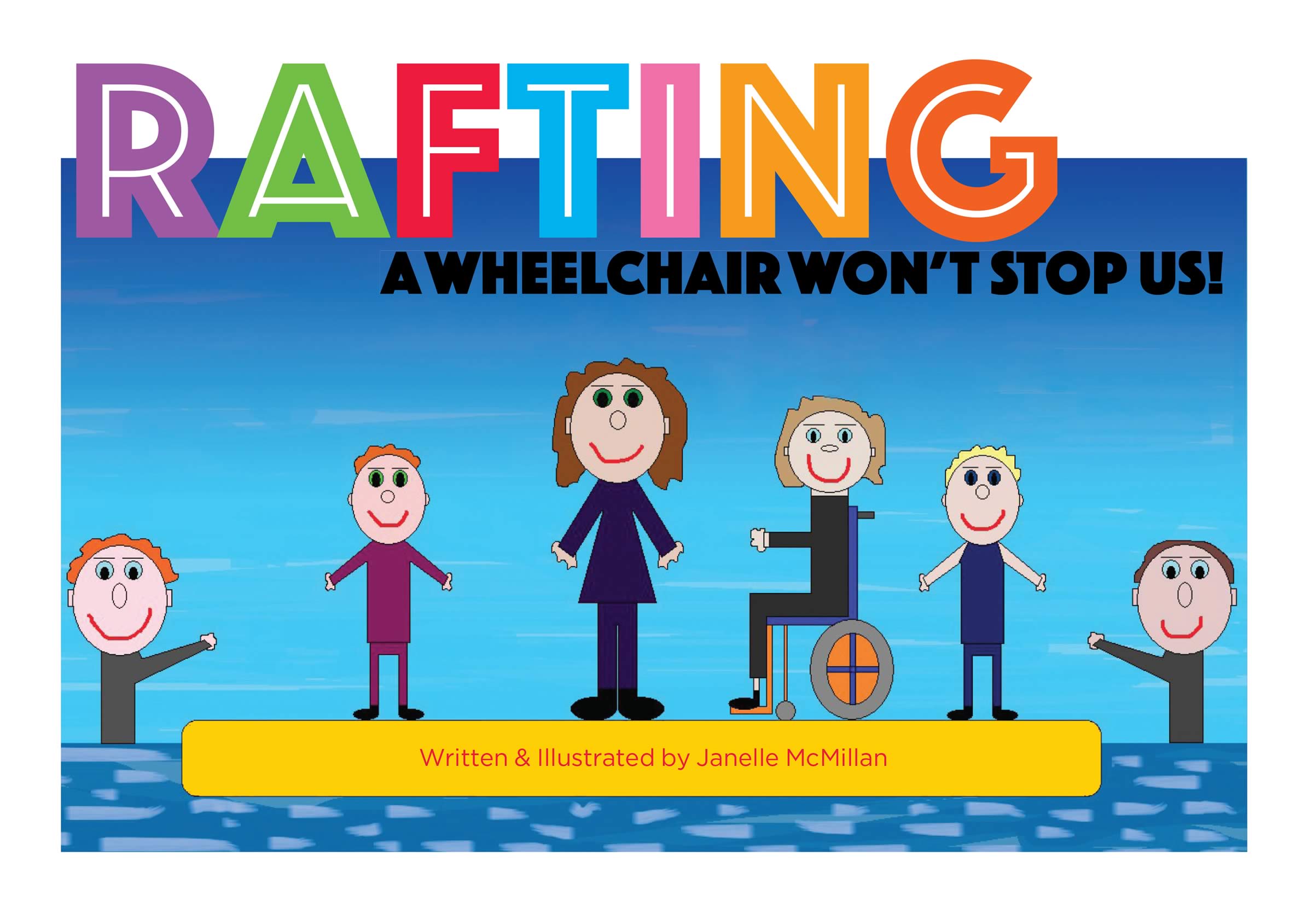 Buy the BOOK!
Janelle donates funds from the sale of her book and her artwork to a variety of different charities.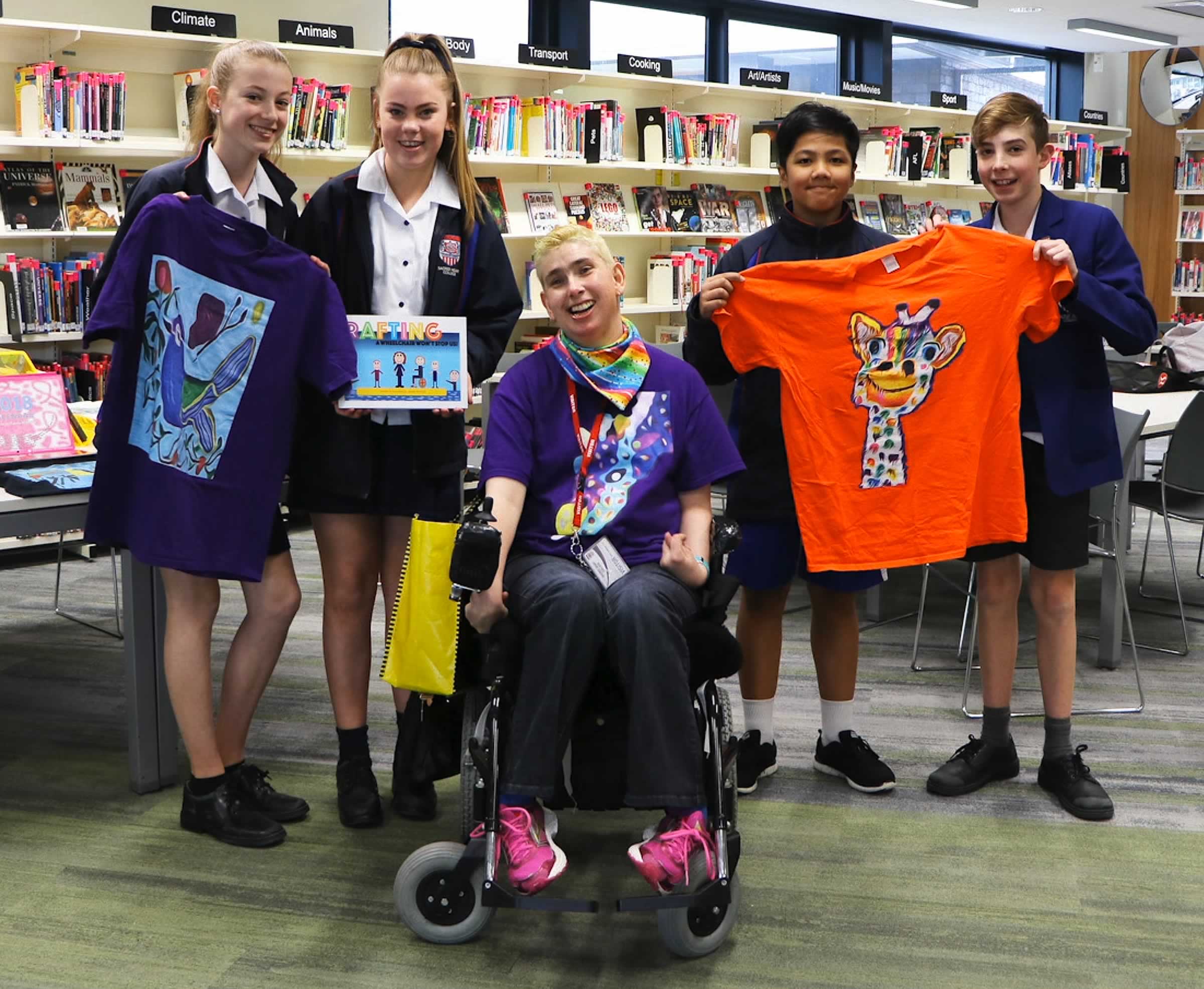 Images: Janelle McMillian