Hob/ART
Book Fair
It was a rough year in the real world: demagoguery, xenophobia, racial violence, killer weather, left-on-left slugfests, internet blah-blah-blah… books helped me to sort things out and change things up.
About the project
The inaugural Hob/ART Book Fair 2018 was an opportunity for the OUTSIDE THE BOX / Earth Arts Rights team to collaborate with our friends and fellow creatives, Justy Phillips and Margaret Woodward of A Published Event. The exciting ideas and diverse perspectives that come from collaboration are one of the founding principles on which we base OUTSIDE THE BOX / Earth Arts Rights. The total effect achieved is greater than the sum of the individual elements. When we work together we can achieve much more than we can alone.
The Hob/ART Book Fair is a celebration of publications made by artists. Artists' books exist at the intersections of printmaking, photography, poetry, experimental narrative, visual arts, graphic design, and publishing. They often have unique forms such as a scroll, concertina, fold-out or pop-up! Produced as one-of-a-kind objects or published in small editions.
The Fair presented the best of independent art publishing, artists' books, multiples and printed matter from across lutruwita (Tasmania), Victoria and New South Wales. Over 30 exhibitors and a lively crowd of passionate locals and visitors indulged in a sea of artists' books, multiples, printed matter, conversations and a full day of workshops.
Conceived as a biennial event HOB/Art Book Fair is free and open to the public. Sadly like many arts events in the face of COVID-19 the event is in hiatus. New dates are yet to be set. In the meantime you can look back and reminisce by buying a limited edition 2018 tote bag or look forward with boundless optimism and register your interest in the next edition.
Hob/ART Book Fair 2018 was hosted by The People's Library and presenting partner, Salamanca Arts Centre, Hobart.
OUTSIDE THE BOX / Earth Arts Rights thanks Hobart City Council for its funding support for this project.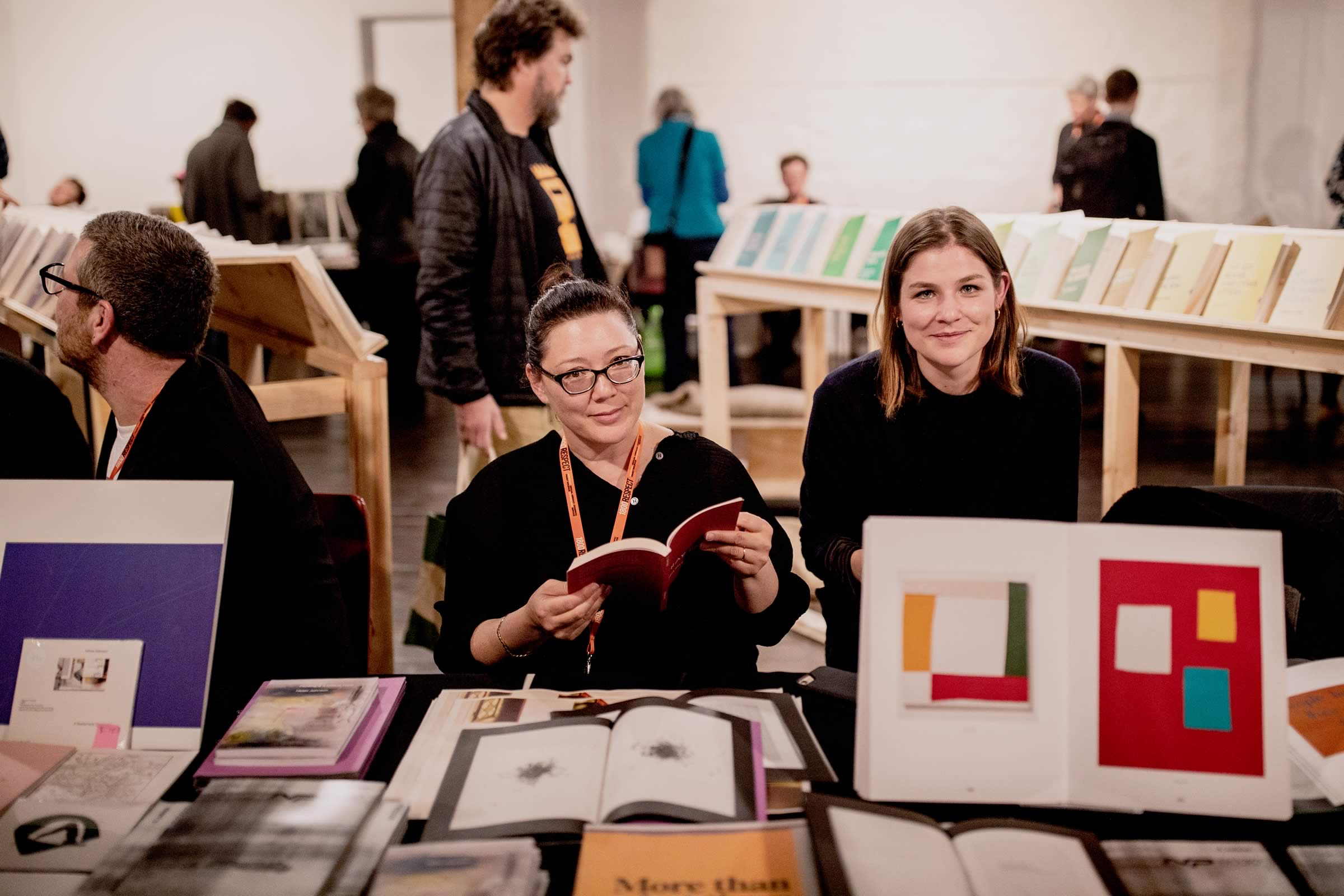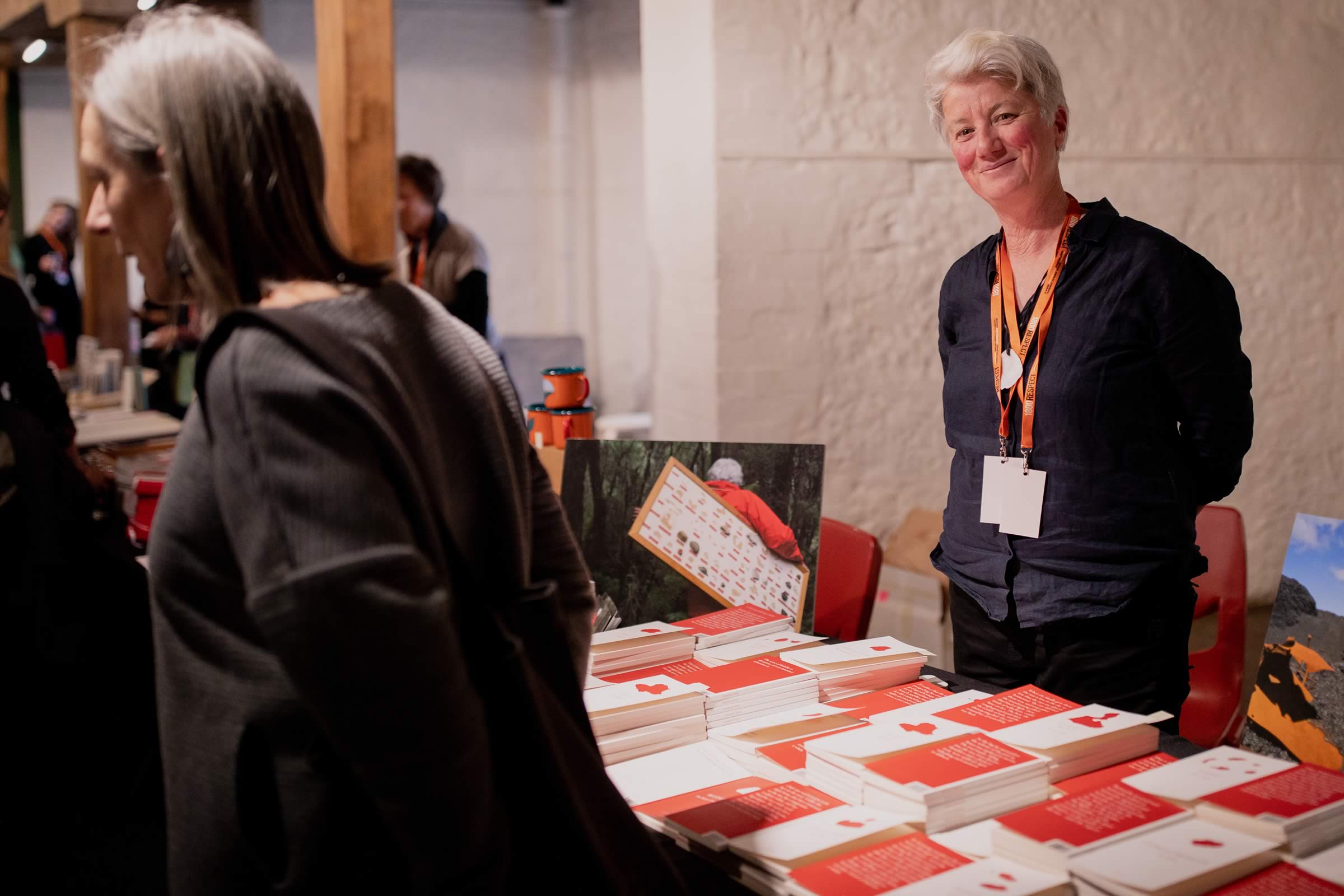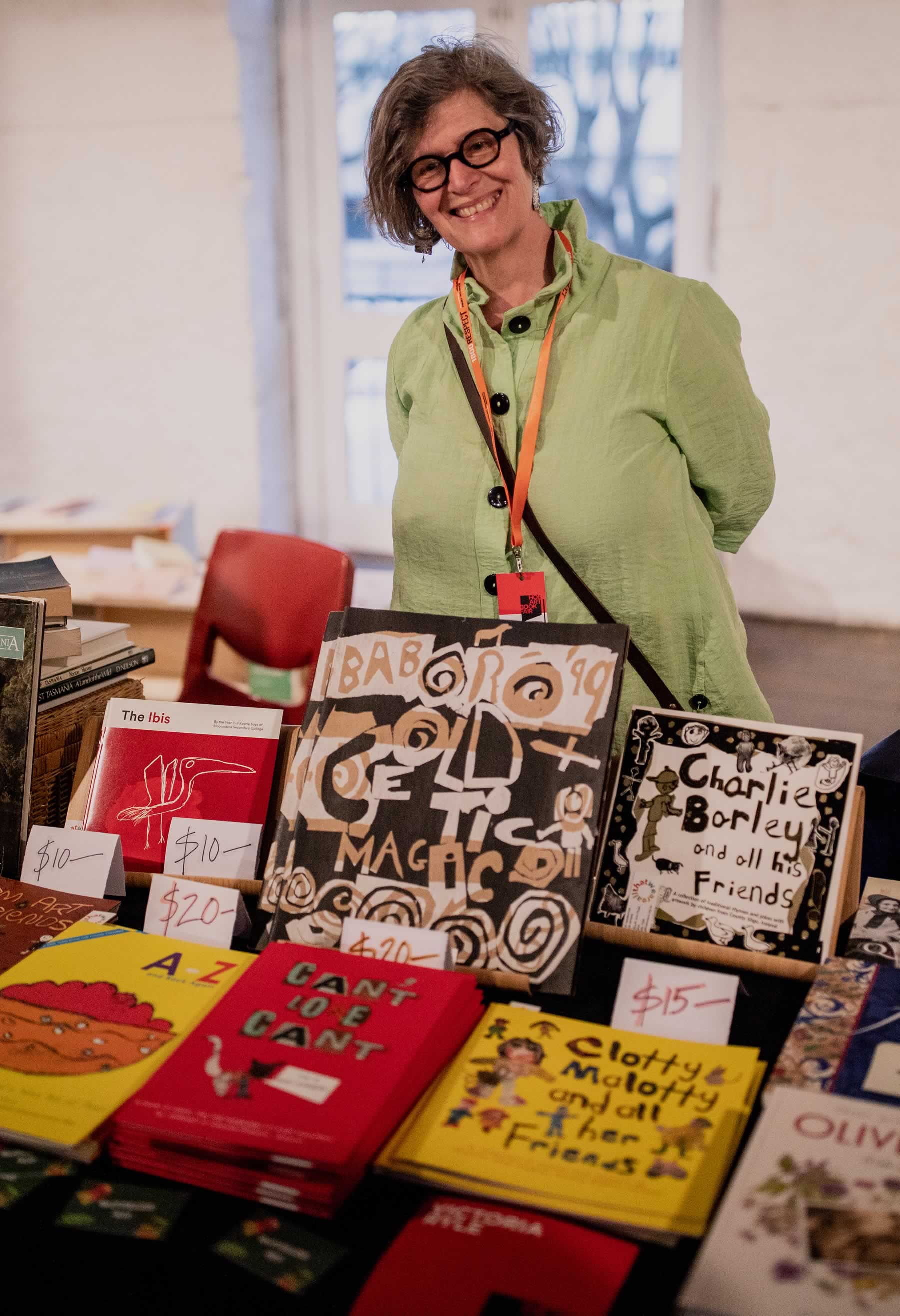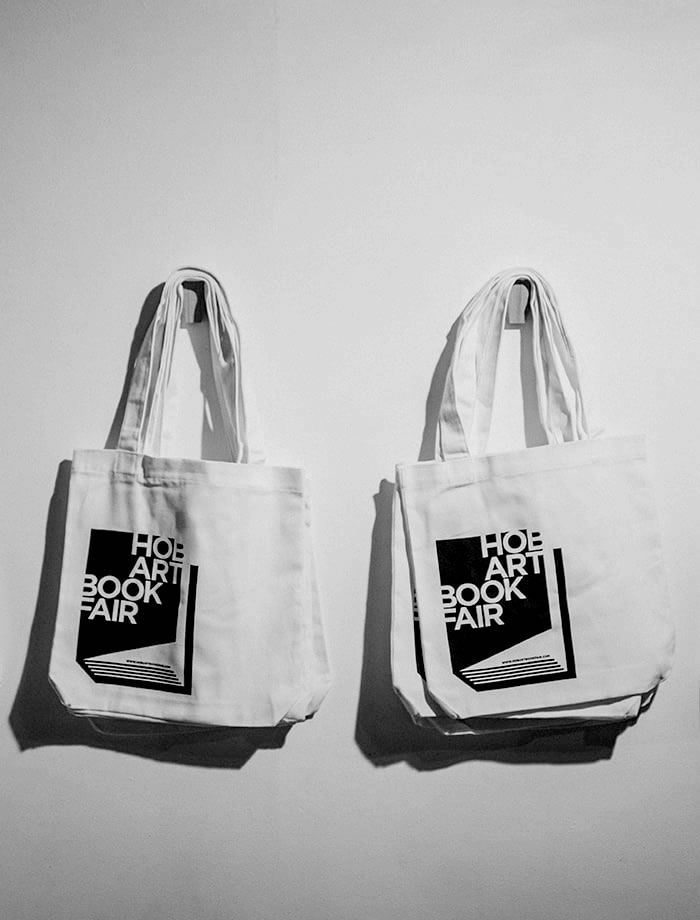 Buy
HAND-MADE
JOURNALS
Michael Small makes hand-made journals from rescued damaged or pre-loved books, maps, apple crate labels or publications to use as endpapers or inserts around a particular theme, destination or activity. Each book is unique so as they sell they will be replaced by a continuous rotation of new titles.